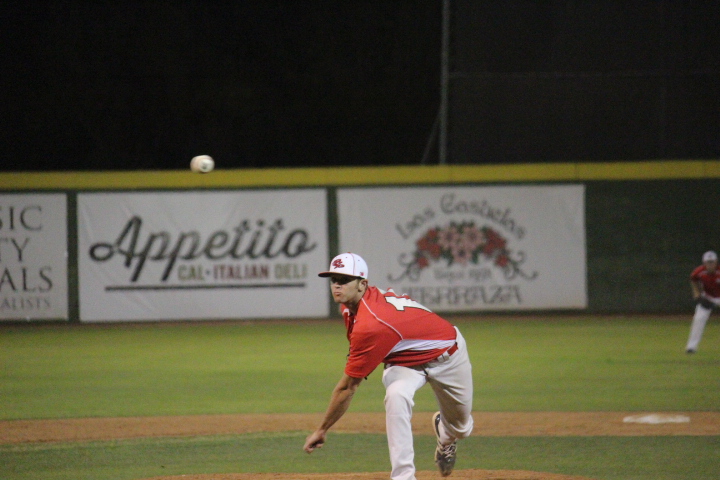 By Kurt Martin
The POWER have already had some impressive offensive games four games into the season, but no game was more convincing than tonight's game. The POWER defeated the San Diego Waves tonight in a blowout 14-1. After a 1-2-3 first inning, the POWER started the home half of the first inning in a big way slamming their way to four straight doubles. The POWER had four runs in the first inning, four runs in the second inning and five runs in the third inning. In total after three innings of play, the POWER marched 13 men around the bases and kept the visiting Waves off the scoreboard until the sixth. Returning POWER outfielder Jake Howeth crushed three doubles and found himself on base in all four of his at-bats while West Tunnell knocked out his first homerun of the season and the second homerun for the POWER in two days. In fact, the POWER have now scored a whopping 42 runs in 4 games so far this season.
But the POWER didn't just do it with their bats, they also did it with their arms. After coming off of a rough relief outing on Saturday night, starter Jesse Bristow twirled five shutout innings only allowing one hit while striking out four. In the post-game interview, Bristow said "Everything went well tonight, threw strikes, defense was solid behind us and it's easy to pitch when you're up 13 runs in the first three innings". The starting rotation has done of nice job all season limiting runs. Through four games they have only allowing one run in the last 19 innings that they have pitched.  The bullpen also did their job tonight scatter one run over the next four innings.
Tomorrow the POWER matchup against the Inland Empire Senators. First pitch is scheduled for 7:05. Tomorrow it is also $1 admission day where all fans get in for just $1!
Box Score: Power vs SD Waves