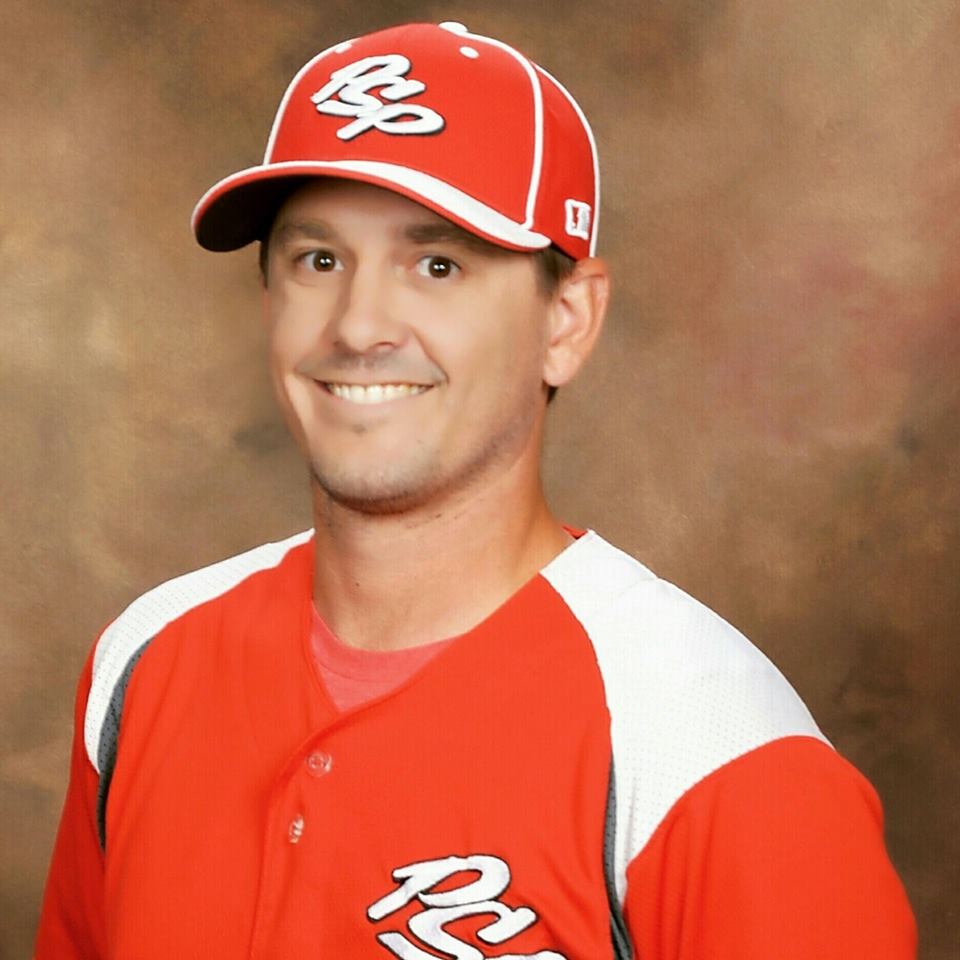 #22 Casey Dill – Field Manager
In his first year as Manager of the Palm Springs Power, Casey lead the team to its' most winning season in the POWER's 16 year history, with a 35-3 record and an SCCBL championship. Casey has worked as a Field Manager in professional and summer collegiate baseball for 10 years, earning an overall record of 438-230 and five league championships. In 2012, he was the youngest manager in professional baseball and led his team to the leagues championship series.
He has also coached at the collegiate level, including stops at Chico State University, New Mexico Highlands University and Harris-Stowe State University. Casey holds a Bachelors Degree in Business Management from Columbia College and is pursuing a Masters Degree in Leadership and Management at Western Governors University.
Sam DiMatteo – Hitting Coach
Coach DiMatteo is from Pittsburgh, Pennsylvania, and is currently the Head Coach of College of the Desert Baseball. He attended California University of Pennsylvania, majored in business marketing, and was a two-time All-American breaking several school records during his time as a Vulcan. He also played in the Coastal Plains League in 2009 and was named to the all-star team.
DiMatteo began his professional career with the Washington Nationals in 2010 and continued to go on and play professional independent baseball for 6 years. He began his coaching career with the Palm Springs Power in 2017-current (2 SCCBL Championships) DiMatteo has also won two Power Summer Collegiate League championships (2019 & 2022) and remains heavily involved in sports, teaching and coaching our upcoming generations.
DiMatteo also is the founder of a 501c3 nonprofit called The SD Project, which was created to support athletes of all ages who struggle financially or battle against mental or physical disability all over the world. His organization has helped thousands of kids all throughout the U.S as well all several other countries across the world.
DiMatteo was inducted into the California University of Pennsylvania Athletic Hall of Fame in 2021, followed by receiving the Humanitarian Award not long after.
Reid Santos – Pitching Coach
Born and raised in Kaneohe, Hawaii. Drafted out of Castle High school in the 23rd round of the 2000 MLB amateur Draft but decided to attend Saddleback college in Mission Viejo , CA . Spent 2 years there and was again drafted in 2001 & 2003 before signing with the Cleveland Indians in the 13th round . Spent 9 seasons playing for the Cleveland Indians , Toronto Bluejays & Minnesota Twins reaching as high as AAA. In 2004 he went on to win Co- pitcher of the year in the Appalachian league . In 2006 he was added to the Cleveland Indians 40 man roster . Retired in 2013.
#51 Donald Brais – Assistant Coach
Donald joins the POWER staff from Wabash Valley College in Illinois. During his time at WVC Brais Coached 51 division 1 athletes and 8 MLB draft picks while accumulating a 125-11 record and being ranked the number 1 juco in the nation all 3 of the seasons he was there. Coach Brais is also the manager of the Cathedral City A's in the PSCL, where he won coach of the year in 2021. Brais also assisted with the Palm Springs Power throwing Bp and Coaching. Coach Brais played collegiate ball at Bethany College in LIndsborg Ks. where he received his BA in Psychology. Coach Brais will work with the Catchers and assist with all aspects of the game.