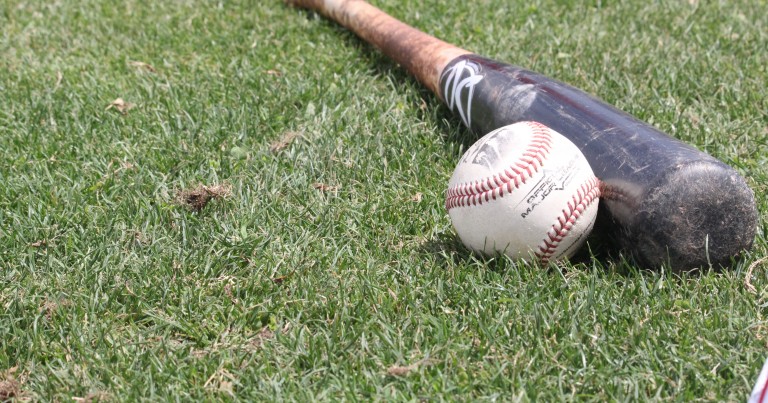 By Jack Grimse
PALM SPRINGS, Calif. Today, the Palm Springs POWER begin their quest for a fifth-consecutive SCCBL championship. With six titles overall, the POWER have been the most successful team in the Southern California Collegiate Baseball League. This year, the playoff format has been changed and it could bring a new challenge for manager Harry Gurley.
Gurley's only known success since he's been a part of the POWER organization. Now in his fifth year as manager (sixth overall), Gurley's team has won the title every year since he was appointed in 2011.
Expanding the field to four of the league's six teams (from two) adds another round to the SCCBL playoffs. It places an importance on pitching, which, as they say, wins championships.
Expansion in the league was the reason for adding another playoff spot. The OC Riptide are the newest members of the SCCBL, and will be hoping to make an impact in their inaugural season.
But for the defending-champion POWER, four players are still away at NCAA regionals and it could take some time for this year's team to gel. But, Gurley says that comes with the territory.
"We want to use two-to-three pitchers for the first three games. So it's not like somebody's going to go the whole game, because we need to get a feel for guys," Gurley said.
Jeremy Alderman figures to be the opening day starter. With a 3-0 record at Dixie State, the right-hander from Cheney, Washington will be hoping to hold down the spot at the start of the rotation.
When the POWER come to bat, Devin Carter is one to watch. A junior at Point Loma, Carter hit .298 with 32 RBI for the Sea Lions this past year. The outfielder has good speed too, swiping 14 bags in the spring.
Both Alderman and Carter will be hoping to follow in the footsteps of the 71 past Palm Springs players that have gone on to sign contracts with teams in Major League Baseball. Last summer, five players were drafted by MLB organizations.
One player on the cusp of a professional contract is Jonathan McCray. A shortstop, he played at San Bernardino Valley College this spring. McCray had a pre-draft workout with the Kansas City Royals this week, ahead of the June 8th draft.
McCray may end up spending some time in Palm Springs this summer, honing the skills he will use in pursuit of playing at the top level. The switch-hitter from Riverside hit .347 with five home runs for the Wolverines in his freshman season.
In the summer's opening series, the POWER will be looking for a hot start against the Santa Rosa Smoke. The teams didn't meet last year, so it should be an action-packed series. The first pitch is at 6:35 pm, with a firework show following the game.