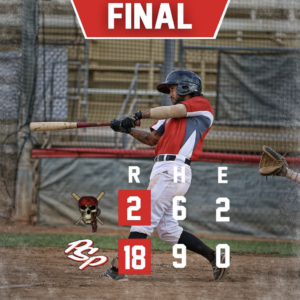 Palm Springs – The Palm Springs Power defeated the Inland Valley Bucs 18-2 on Wednesday night. It was their largest run output of the season.
The Power came across with four runs in the first inning. After allowing two to score in the third, the Power sent seventeen to the plate in the bottom of the inning, scoring eleven times for their largest inning of the season. The 51-minute frame sent the Power to victory, plating three more before the game ended in seven innings JD Day drove in three runs with two hits. As a team, Palm Springs drew sixteen walks.
The Power will host the SoCal Halos on Friday night at 7:05 PM. Tickets are available at the Palm Springs Stadium box office.