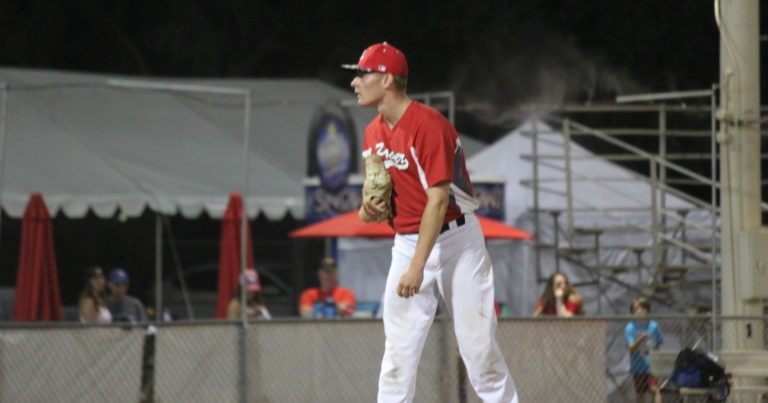 By Kade Overton, Power Broadcaster
PALM SPRINGS, Calif. ~The Palm Springs Power took on the SoCal Stros for the fourth time this year and it ended with the same result. The Power used a strong 6th inning to tally up their eight run of the game and ended up winning 8-4. The Power are now just three games away from tying their all time best start with 15 wins.
Justin Watland got his first start of the season for the Power. The tall hard throwing graduate from San Jose State got off to a quick start and even had himself a seven pitch 2nd inning. After Struggling in the 5th, it was time for a new pitch to take things over.
Michael Sebby pitched in his third game of the season and had a huge 7th inning where he struck out the side. The game was close for the majority of the game, and Sebby came in during a crucial point of the game.
On the offensive side, Jeramy Gaines continued to stay hot. The outfielder from Illinois State went 3 for 3 and even got hit twice. He reached on base all five of his at bats. During the 3rd, Gaines got on base with a big single into centerfield.  Then, on a passed ball to the backstop he rounded 2nd base and decided he was going to take two bases when he slide into third safely. Gaines later scored the second run of the game.
The Power executed on many Stors' mistakes and raked up a bunch of runs to get the win. The Palm Springs Power look to continue their red hot start on Friday when the Inland Valley Pirates come to town.