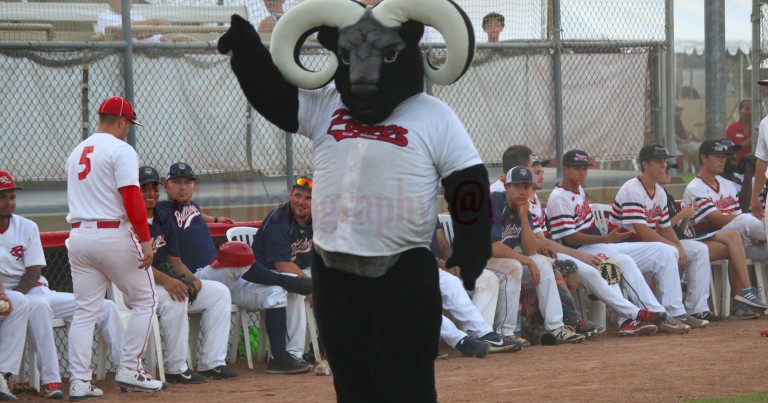 By Chris Weigl
Palm Springs, Calif. ~ The POWER offense was alive and well yet again Sunday night as they defeated the Southern Nevada Titans 17-2. The offense tallied 19 hits en route to their eighth straight win to open the 2018 season.
Right-fielder Matt Green (St. Mary's) was a mainstay on the base paths this evening as he reached all six times he came to the plate (2 HBP, 1 BB, 2 Singles, 1 Triple). Seven of the nine starters in the POWER lineup finished with at least two base hits of their own. Shunto Kamoshida (Keo University) collected another two hits for the POWER to keep his season batting average north of .400.
Manager Casey Dill used a plethora of arms for the POWER Sunday night. Starting pitcher Jordan Dreibelbis (Vanguard) made his first appearance for the POWER in 2018. The right-hander started the game and went three innings of one-hit ball while striking out four. Dreibelbis was followed by five POWER relievers who capped off the 17-2 victory.
Surprisingly, John Mauldin (University of New Orleans) made a relief appearance for the POWER in the blowout. Mauldin, the outfielder, came in for one inning of mop-up duty in which he allowed one earned run and struck out two.
The POWER are off Monday but are back in action again Tuesday against the California Jays. First pitch is scheduled for 7:05pm.