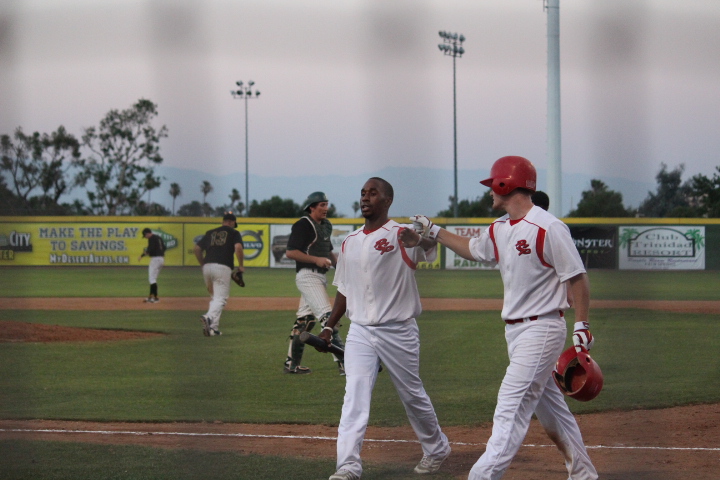 By: Clinton Cole
The Palm Springs Power opened up the 2014 campaign with a 14-6 victory over the Menlo Park Legends.
Hayden Rogers (BYU) started on the mound for the Power and threw five innings of one hit ball to lead the Power. Rogers struck out six and only walked one Legends batter.
Palm Springs did all of their offensive damage in the third, fourth, and fifth innings. BYU teammate and Power SS Hayden Nielsen went 3-4 and drove in three runs. Catcher Colby Hamilton (Central Arizona) also went 3-4 with a two-run triple in the 8 run fourth inning. Hamilton was pretty excited with tonight's turnout in the stands. "Coming from a school where maybe 10 fans show up, it's definitely more fun playing in front of a big crowd," said Hamilton. RF Brandon Gomez (FIU) had three hits on the night as well and drove in one run.
Bermuda Dunes native Doug Finley pitched the final two innings in relief for the Power.
The Power will host Menlo Park tomorrow night on Kid's Night. All children get in for just $2. First pitch is set for 7:05.