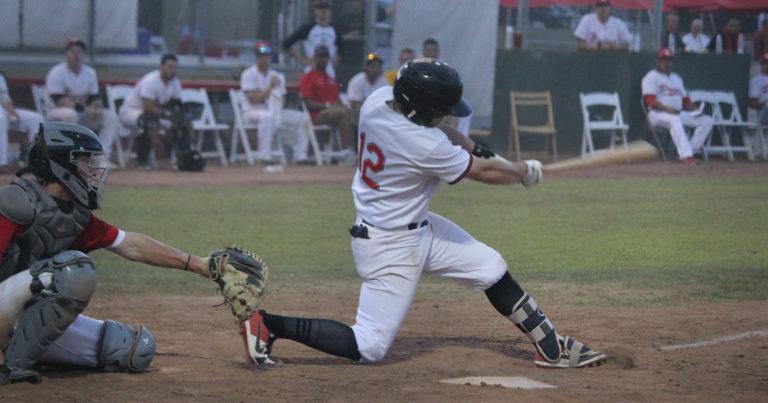 By Travis Newton, Power Broadcaster
PALM SPRINGS, Calif. –  Palm Springs power surpass the lead over the Inland Valley Pirates with a pair of 2-out-rallies in the middle innings. The Power extend their winning streak to 11 games after beating the Pirates three times in a row.
Illinois State junior, Jeremy Gaines, led the surge for the power in the fifth inning with a 2 RBI double followed by a 2 RBI triple in the following inning. The Power once again dominated on the mound with the winning pitcher, Jesus Chavez, getting the his first win of the season backed of an 8 strikeout performance. Relief Pitcher, Cooper Dundas also flourished striking out the side in the seventh.
The power reeled back from another early deficit to score five runs in the fifth and 3 runs in the sixth. Capped off by Hobbs Nyberg, who came off the bench to score a run and bat in another.
The power will be back at home Wednesday at 7:05 PM to take on the So Cal Stros, who the power swept in a three game series last week. The Power look to keep the bats hot as they try to extend their 11 game winning streak, which is four games behind the team record of 15.