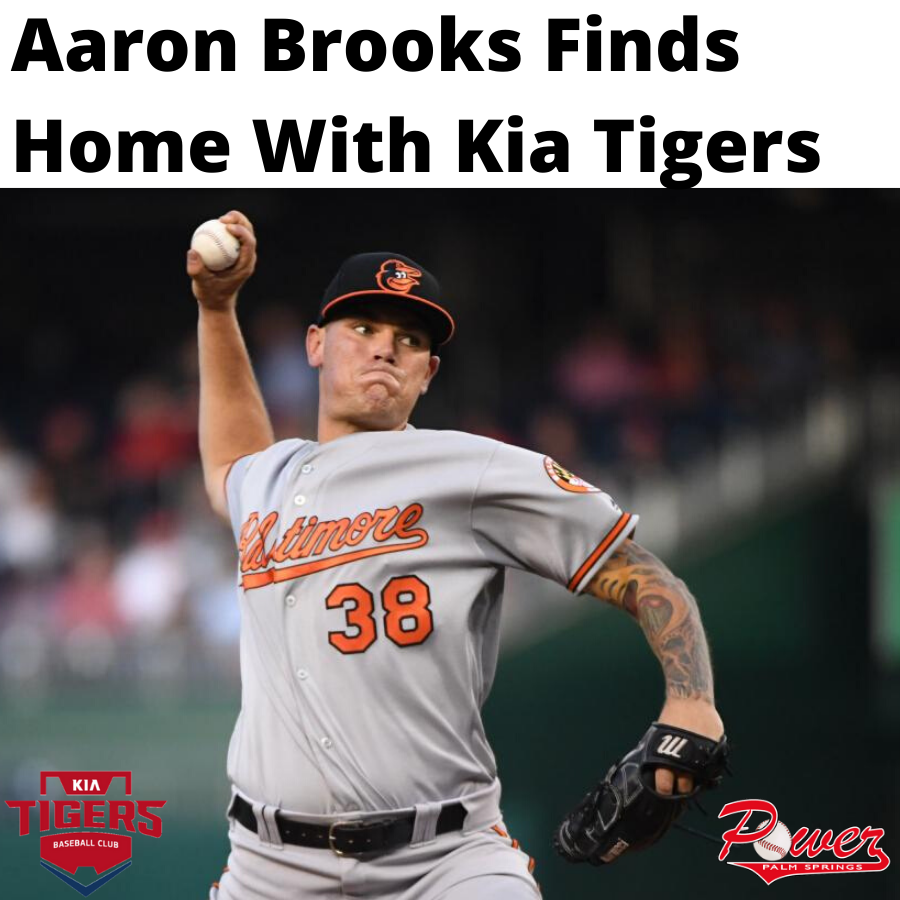 By Megan Castellucci
Palm Springs, Calif. – Former Palm Springs Power pitcher Aaron Brooks is headed to the Kia Tigers of the KBO League in South Korea. Brooks was apart of the Power pitching staff during the 2009 and 2010 summers.
Brooks, the 6'4', right – handed pitcher from San Bernardino, spent time at the big league level with the Kansas City Royals, Oakland Athletics, and Baltimore Orioles. His first appearance came with Kansas City on April 5, 2014. Brooks was drafted in the ninth round of the 2011 Major League Baseball Draft.
During this 2019 season, the Baltimore Orioles picked up Brooks. He finished the remainder of the season with Baltimore before getting his release to pursue opportunities of international baseball. On November 14, 2019 Brooks earned a contract with the Kia Tigers of the KBO League in South Korea.
The Kia Tigers are a professional baseball team that was founded in 1982. The Tigers are based in the southwestern city of Gwangju. Historically, the Tigers are known as the most successful team in Korean Professional Baseball, winning the national championship series 11 times. The Tigers were previously known as the Haitai Tigers, and were the third professional team established in South Korea. The team was forced to sell to Kia in 2001. The Kia Tigers were national champions during the 2017 season.
Aaron Brooks joins a handful of former Major League players that have gone overseas to play international baseball. He will find himself on the roster with Jacob Turner, former Detroit Tigers pitcher; Joe Wieland, former Seattle Mariners right – handed pitcher; and Preston Tucker, former Atlanta Braves outfielder. Brooks will find himself managed by former Washington Nationals Manager, Matt Williams. Williams was named National League Manager of the Year in 2014.
The Korean Baseball Organization's league will begin play sometime at the end of March with the season running until early October. Aaron Brooks will report to South Korea sometime after the new year to begin his new journey in baseball.