The POWER will host their annual 4th of July Fireworks Extravaganza on Thursday, July 4 when they take on the PSCL All-Stars at 6:05 pm. Gates will be opening at 4:30 pm and there will be plenty of additional specialty food, snack, and beverage vendors in the concession area both before and during the game. After the game, the city of Palm Springs will host their annual fireworks show here at the ballpark, giving those who attend the game premium advanced seating for the viewing.
Tickets will remain the same as they have been all season, with pricing and pre-purchase available HERE. Food and beverage prices will remain regular for the duration of the evening. (no additional promotions) There is also a special VIP Area for $20 (per person), which includes shaded seating, unlimited hot dogs, peanuts and popcorn along with discounted sodas and beers.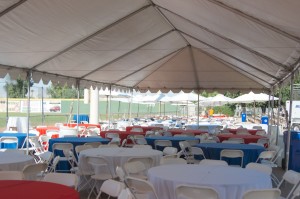 There will be premium parking available in the main lot for $5 on a first-come, first-served basis. There is street parking all around the stadium that is available when the main lot is filled.
Once the POWER game has concluded, fans will be allowed to go on the field to watch the fireworks show. See you on the 4th!