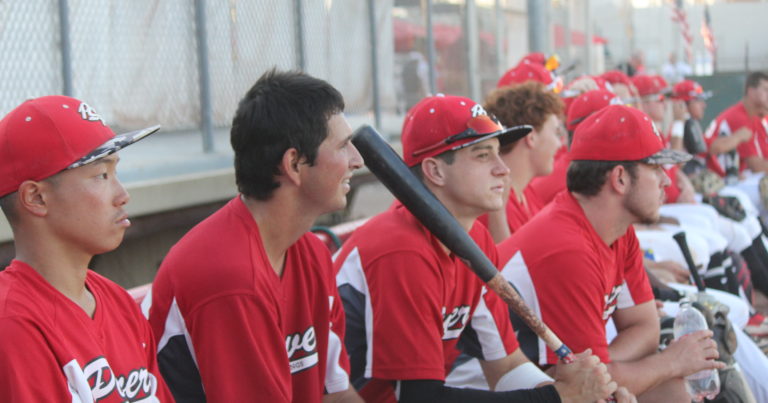 By Philip Catalfamo, POWER Broadcaster
PALM SPRINGS, Calif.~It finally happened. The POWER were dealt their first loss of the season at the hands of the Arroyo Seco Saints 6-2. However there were a lot of bright spots in the line up and on the mound for the POWER on Friday. Peter Abinanti who found himself in the lead off spot went 2 for 3 with two walks, Leonard Jones found himself a triple, Jayden Kiernan and Brett Young each had sacrifice flies to score the only two runs for the POWER.
On the mound its was Michael Sebby who in relief tossed 4 innings and had 6 strikeouts. Darin May came in the 9th to keep the Saints bats quiet in the top of the ninth and did so going 1 2 3 with 1 strikeout.
The SCCBL All Star game will take place on Saturday and the POWER will be back in action on Sunday for their final home game of the season before playoffs on Tuesday. Saturdays at the ballpark are Kids Saturday brought to you by Desert Air, every kid 12 and under can get into the ballpark for only $2!