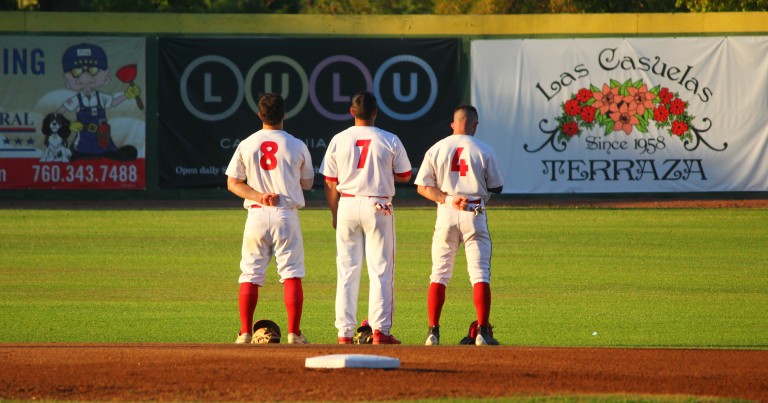 By Mark Cochran
The Palm Springs Power (14-2) lost to the SoCal Bombers (8-6) 3-2 Saturday night from Palm Springs Stadium.
This is only the second time this season the Power have found themselves on the wrong end of the scoreboard.
This game was the polar opposite of Friday's 28-6 drubbing of the Bombers that lasted over three and a half hours. This game was a 3-2 pitchers dual between Power starter Kyle Brown (Cal State Monterey Bay) and Bombers starter Cody White that lasted just over two hours.
Brown went eight innings allowing seven hits, three runs and two earned runs. He also had six strikeouts and only one walk.
"Kyle Brown has given us quality outings every time he's been out there and tonight was no different," said manager Casey Dill. "It might've the best outing he's had all year and unfortunately we didn't give him enough offense to win the ballgame."
It was only the second time a Power starter has gone eight innings as Sawyer Gipson-Long (Mercer) went eight last week. Unfortunately for Brown his opponent was masterful.
White threw a complete game, eight hits, two runs and only one of them was earned. He struck out nine batters and only gave up one walk. This was exactly what the Bombers needed after their bullpen imploded last night.
At the plate the Power bats were unusually quiet. They had only eight hits and had their lowest total of runs this season with the two. Hayden Schilling (New Mexico) and Cody Ducote (New Orleans) had multi-hit nights but overall the offense was unable to string together hits and they left many runners stranded.
The Power return to action Sunday night for the rubber match against the Bombers at 7:05 p.m. from Palm Springs Stadium.