Landen Barns Signs With The United Shore Professional Baseball League
By: Megan Castellucci
Palm Springs, Calif. – Landen Barns of the 2019 Southern California Collegiate Baseball League Champion, Palm Springs Power, has signed a professional baseball contract this off – season. Barns has signed a contract to play in the United Shore Professional Baseball League.
Landen Barns came to the Palm Springs Power in 2018, first playing in the Palm Springs Collegiate League, a subsidiary of Power Baseball. The Palm Springs Collegiate League is a six – week, summer, collegiate baseball league, that focuses on player advancement and development. Since its inception in 2018, the PSCL has had hundreds of college commits and MLB draft picks. Landen was a 2018 PSCL All – Star.
Barns spent one season with the PSCL in 2018 and was then asked by the Power to stick around and play. After his summer in California, he went back to East Texas Baptist University, where he played in 43 games during his senior season. He hit .405, with 41 RBI on 64 hits. He recorded six homeruns, four triples, and 11 doubles. Defensively, Barns held a .982 fielding percentage, recording 263 putouts.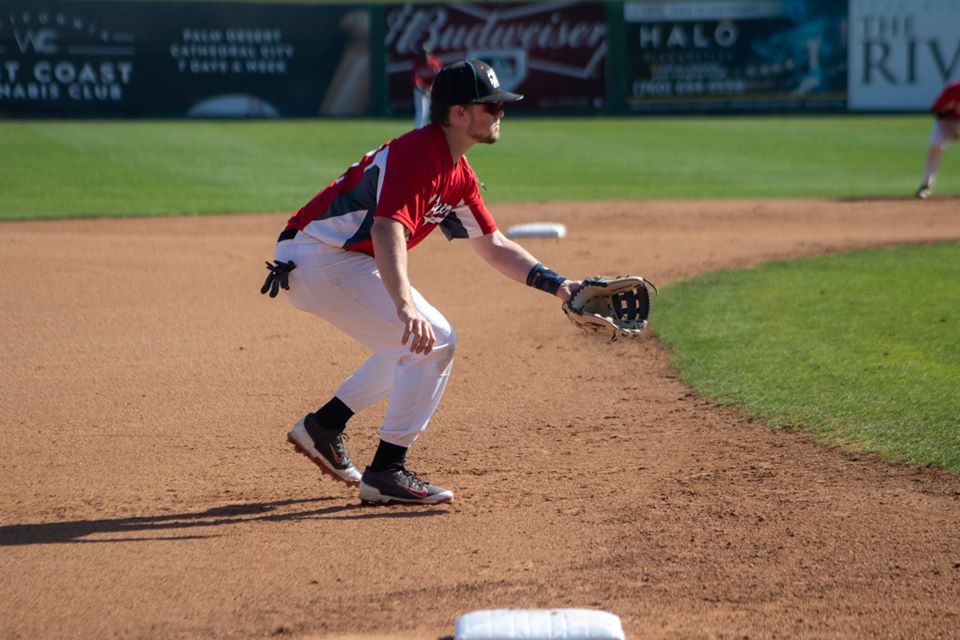 Barns found himself back with the Power full time in 2019, with a new objective in mind, preparing himself for the next journey baseball would take him on. The utility infielder from East Texas Baptist University played in 32 games for the Power in 2019.  He hit .330 with 32 hits, five doubles, 18 runs batted in, and seven stolen bags. Barns crossed home plate 23 times.
"Palm Springs has been my home away from home. I credit a lot of my success here. I learned how to succeed, I learned how to fail without the comforts of my hitting coach (my dad) in my ear. If something went bad, I had to figure it out myself. Being here taught me how to fail, and figure out how not to fail the next time," said Barns.
During the off  – season, Barns made the decision to continue his dream of playing professional baseball. After talks with his manager, Casey Dill, Landen made the choice to come to the California Winter League. The California Winter League is designed to help players get better and get signed.  The CWL is typically where baseball players go to get signed prior to the start of spring training. Since it's inception, the CWL has seen 700 professional contracts be offered to its players.
"The California Winter League has been great. The weather, the pace of play, it's been nice and a lot of fun," said Barns. "My approach has been don't strikeout for one," as Barns chuckles. " I can't help my team if I strikeout. If I get just put the ball in play, generally good things happen. I hit for contact, not so much power. I've really learned my swing and my approach at the plate. I try and hit the ball hard and put it in play wherever I can."
In 17 games for the California Winter League, the Cypress, Texas native, hit .423, a team high, recording 22 hits, two doubles, two triples, 13 RBI. Barns crossed home plate 11 times.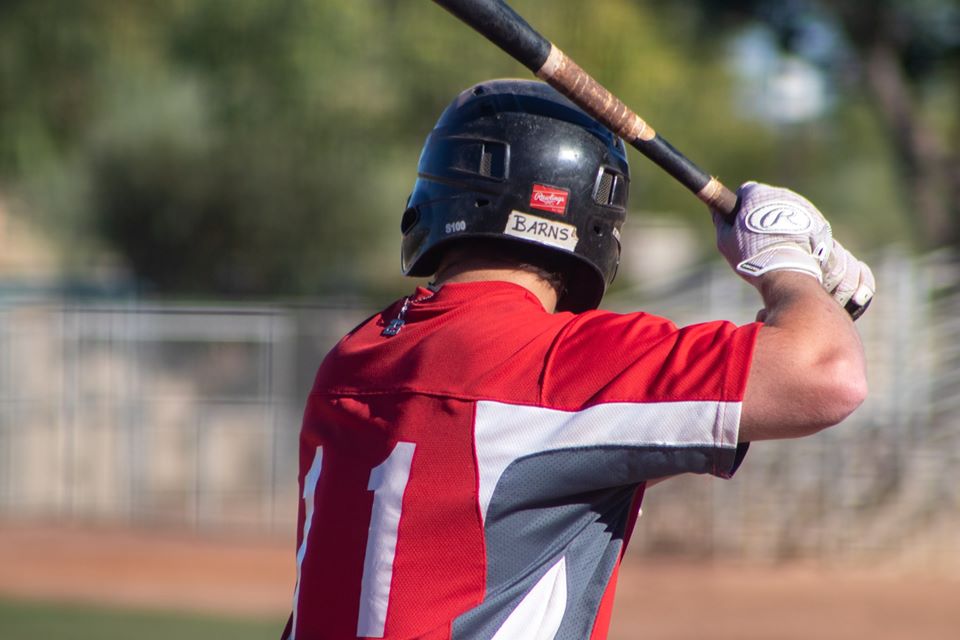 Defensively, Barns spent a lot of time at third base; playing in 67.2 total innings at the hot corner. He had a completely perfect fielding percentage. The true utility infielder, saw time at first, second, and shortstop, also. He saw seven innings in right field also.
In the middle of the Winter League, Barns found himself signing with the United Shore Professional Baseball League, stationed in Utica, Michigan. His contract is a blanket contract, which is the most common amongst players in the league, not designating him to a specific team just yet.
"I am going to keep competing everyday. That's what I have been doing since I have been in college. Finding the next jersey and the next opportunity and doing the best I can with it. "
Palm Springs has held significant importance to the Barns family as Landen's father, Jeff, played at Palm Springs Stadium during his time with the Palm Springs Angels, the single A affiliate for the then California Angels (Los Angeles Angels of Anaheim).
" It has been special playing in the same stadium that he (my dad) did. He loves coming out here and sitting in the stands, watching me play the same positions he did.  One of my goals when I was a kid was being a professional baseball player, and I am on my way there; I am excited for him to come up to Michigan and experience him seeing me in a professional uniform and take it all in. It's going to be surreal for our family."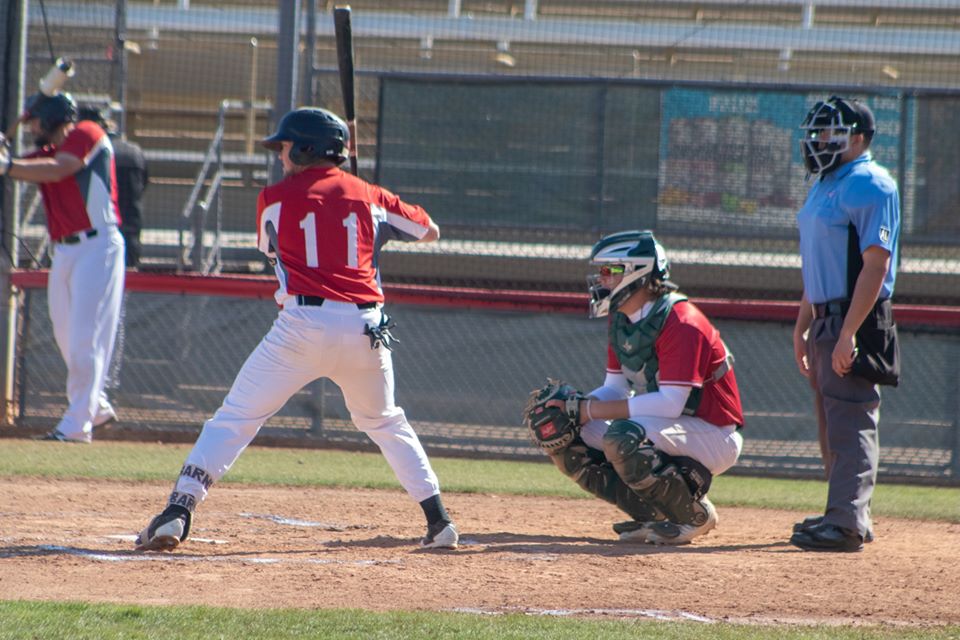 Barns has many people to thank as he prepares for his journey in professional baseball, one person being skipper of the Power, Casey Dill.
"Casey, I appreciate you for letting me come out here two years ago. I appreciate the call this off – season to come out to the California Winter League. Casey saw something a lot of people haven't seen in me. He has been a big part in furthering my career after college. Thank you," said Barnes.
Barns did not forget to talk about Palm Springs and how much the desert means to him.
"Palm Springs thank you for being such a great home for the past two summers and this winter. Thank you for welcoming this Texas boy into California. Thank you staff that has been here, you make it so enjoyable for us and do a great job here. Thank you to the Power, Palm Springs Collegiate League, and California Winter League."
Palm Springs Power Baseball wishes Landen Barns nothing but success on his journey with the United Shore Professional Baseball League. Landen will report to Spring Training in Michigan sometime in April.