Brett Young Signs With The Gary SouthShore RailCats  
By: Megan Castellucci
Palm Springs, Calif. – Brett Young, of the 2019 Southern California Collegiate Baseball League Champion Palm Springs Power, has signed a professional baseball contract this off – season. Young has signed a contract to play for the Gary SouthShore RailCats of the American Association.
Brett Young came to Palm Springs in 2019 as a senior from Delta State University in Cleveland, Mississippi. Delta State University is a Division II school that competes in the Gulf Shore Conference.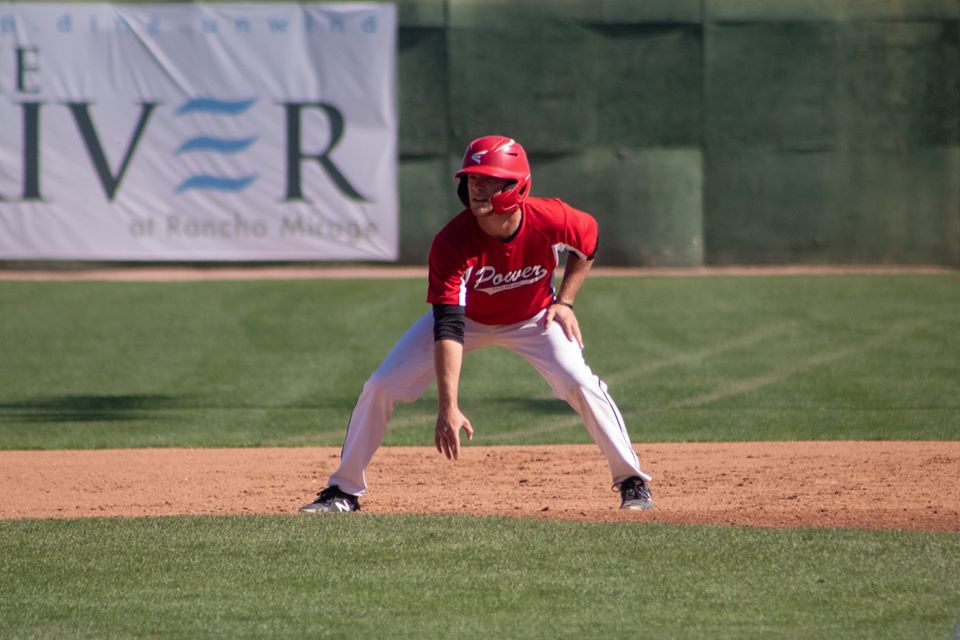 While at Delta State, Brett played in 56 games, with 53 of those games being starts in center field. He had seven doubles, 20 RBI, and crossed home plate 35 times. During the 2019 season, Young helped lead the Statesman to a 42 – 14 overall record, gaining them a NCAA South 2 Regional bid. Power and Gary SouthShore RailCats pitcher, Seth Hougesen was a teammate to Brett during his time at Delta State.
Young found himself joining the Statesmen after his time at the University of Nebraska – Kearney, a Division II institution. As a junior, Young appeared in 42 games, batted .356, with 14 doubles, two triples, and 11 home runs. He recorded 39 RBI and scored 53 runs. He earned American Baseball Coaches Association Second – Team – All Central Region Honors as well as was noted Honorable Mention All – Region, by the National Collegiate Baseball Writers of America. Following the 2018 season, Young was informed his team was being eliminated from the university, due to budget reasons.
Prior to his stint in Nebraska, the Lodi, California native found himself right in his backyard, playing for San Joaquin Delta College in Stockton for two seasons. Young played in 46 games as a sophomore, hitting .306, with 32 runs scored and 13 RBI. He had eight stolen bags on the season with seven doubles. Young found time in the outfield as well as at second base.
Power Manager, Casey Dill came calling during Brett's senior year campaign at Delta State, offering him a place to play for the summer, knowing full well, the 5'10 outfielder had aspirations of continuing his career after college.
In 32 games for the Power, Brett hit .369, with 45 hits, six of those hits being doubles, two triples, and recorded 17 RBI. Young was quick around the base paths notching 28 stolen bases, a team high. His performance in the box as well as in the outfield, led him to being named the 2019 Southern California Collegiate Baseball League's Player of the Year.
There is no denying that Young was a fan favorite at Palm Springs Stadium. "Everywhere that I have been – it's nice to get to know the people around the area. When you make that connection and get to know them, you have that relationship, you build that relationship. They begin to root for you and they feel like they are with you, and that has happened here in Palm Springs," noted Young.
Skipper, Casey Dill reflects on the magical 2019 season and the impact Young had on his roster, " Brett represented everything I wanted in a Power team captain and league MVP. His work ethic and drive are unparallel. He is a true team leader and captain on the most winning team in the Power 17 year history."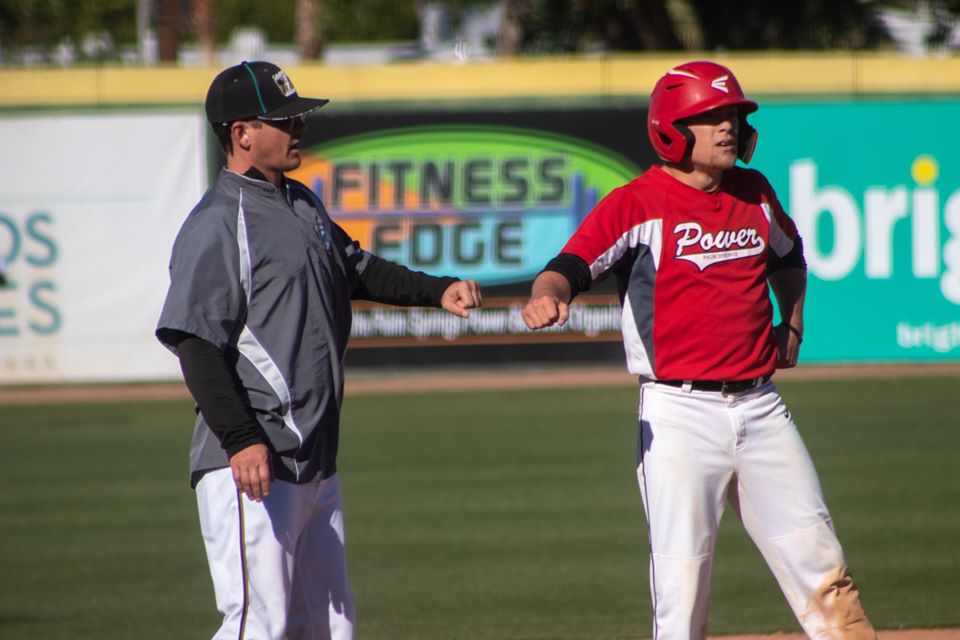 During the off – season , Young spent time in Palm Springs with the aspiring youth baseball players of the Coachella Valley. He wound up on the support staff for College of the Desert's baseball team, assisting head coach Sam DiMatteo, who also is one of the Power assistant coaches. He spent many moments contemplating his next adventure in baseball.
After talks with Manager, Casey Dill, Brett made the choice to come to the California Winter League. The California Winter League is designed to help players get better and get signed.  The CWL is typically where baseball players go to get signed prior to the start of spring training. Since it's inception, the CWL has seen 700 professional contracts be offered to its players.
The experience Young had while at the California Winter League is preparing him and his off – season program for what the game will look like while in the American Association. "The Winter League has done a great job getting me ready for this. The biggest opportunity has been learning from all of the guys with various amounts of experience. Everyone thinks differently, they are so much more advanced in their thinking process of things. I really am glad I got the opportunity to hangout with some of those guys and pick their brain," said Young.
Within the first week of the California Winter League, Brett received a phone call from the Gary SouthShore RailCats of the American Association of Independent Professional Baseball – his dream of being a professional baseball player was happening.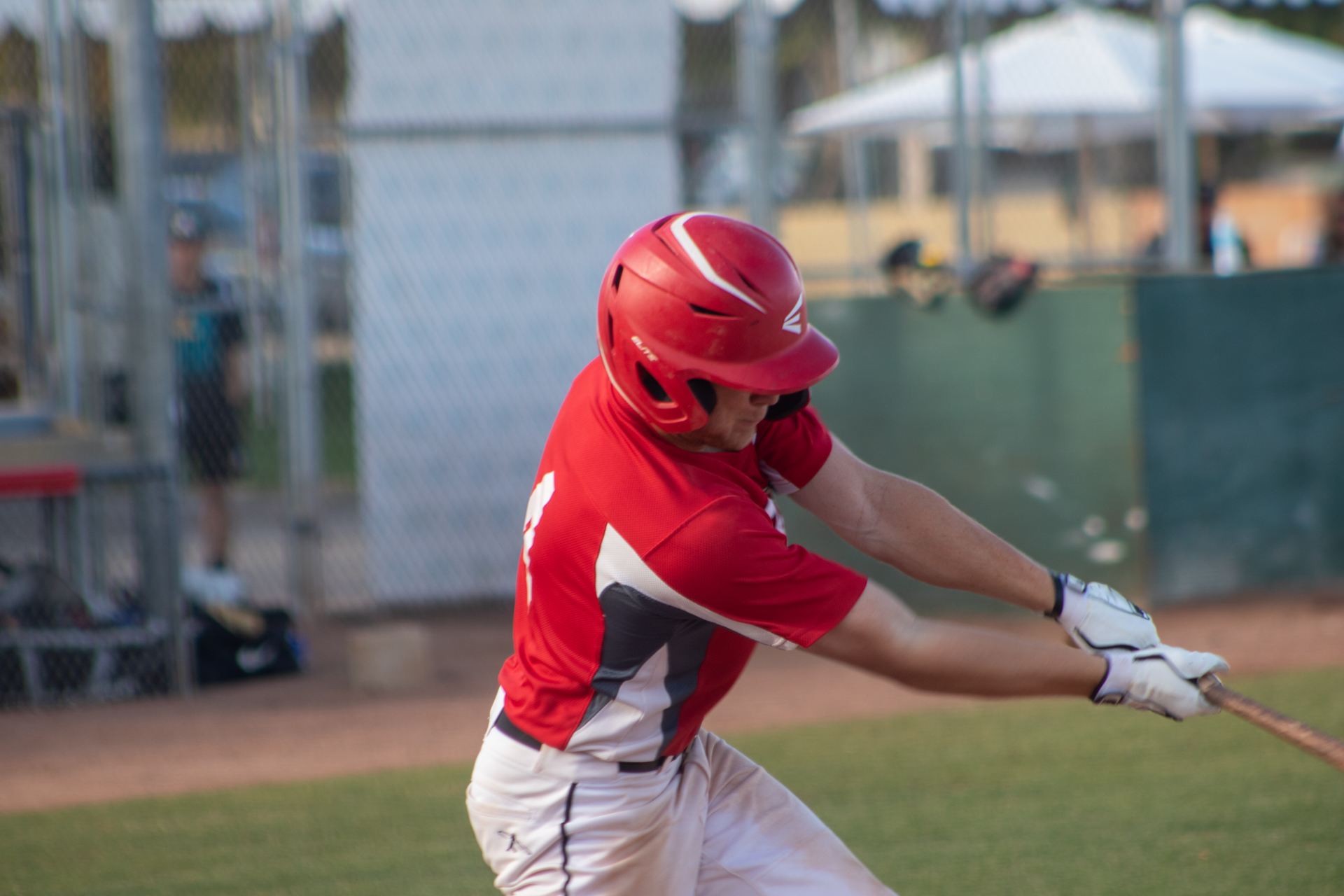 "I am excited to finally fulfill the dream I have been chasing my whole life," says Young as he begins to get emotional. "It's not everyday that you get to do something like that. So I am very humbled by it. I am excited to go in and just do my thing."
Young is joining three Palm Springs Power Alumni in Gary, Indiana. Seth Hougesen, Darin May, and Hayden Schilling all found a home with the RailCats last season after their time in Palm Springs. " It's not everyday that you get four former teammates all on the same team. I am excited to have them there to show me the ropes."
Palm Springs Power Baseball wishes Brett Young nothing but success on his journey with the Gary SouthShore RailCats. Brett will report to Spring Training in Gary, Indiana sometime in April.