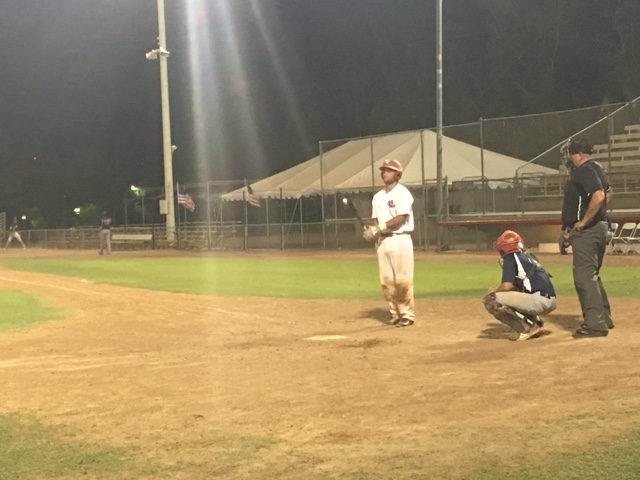 By Ken Yager
PALM SPRINGS, Calif.- The POWER hosted Southern Nevada again today and once again the game was neck-and-neck. Connor Radcliff got the start and faced Zach Grech.
Southern Nevada got off to an early start when Bronson Bowe would score off of a swinging bunt RBI from Scott Savage. Caleb Summerhays then scored on a wild pitch from Radcliff, making the score 2-1.
Zach Grech was lights out, keeping Palm Springs scoreless into the bottom of the ninth. Taylor Grace hit a sacrifice fly scoring Willie Bourbon in the ninth. The score became 2-1 but the POWER could not overcome the deficit and lost in regulation.
Head Coach Casey Dill was matter-of-fact following the loss, remarking afterwards, "We gave them the two runs they had and didn't hit enough to make up for it." Despite not getting enough run support for Radcliff and company, the POWER out-hit Southern Nevada 7-3.
Palm Springs is now 18-7 on the season. The series with Southern Nevada is split and the rubber match will be Wednesday night at 7:05. Wednesday night is Family Appreciation Night brought to you by Jack in the Box at Palm Springs Stadium, where all fans get in for just $1.