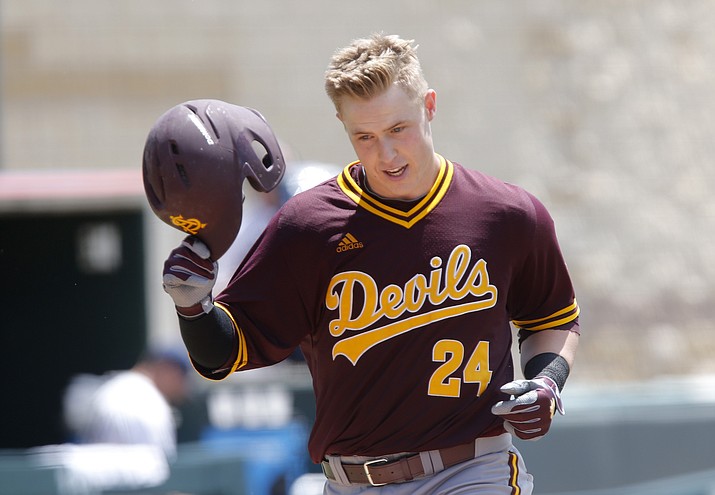 PALM SPRINGS, Calif. – For as many years as the POWER have been a franchise, they've seen at least two former players selected in the MLB Draft.
2016 was no different as six former POWER players heard their names called at the MLB Draft.
Bryan Serven ('15) and Brooks Kriske ('14) were the earliest selections in 2016, followed by Jordan Zimmerman ('14). The Colorado Rockies selected Serven with the 140th pick while Kriske went to the New York Yankees 188th overall. Zimmerman went to the LA Angels in the seventh round after leading Michigan State in hitting in 2016.
As teammates in 2014, Kriske and Zimmerman led the POWER to an SCCBL crown. Kriske posted a 1.94 ERA and went 7-0 while Zimmerman nearly hit .400 and led the team in RBIs. Kriske was named SCCBL Pitcher of the Year and Zimmerman took home the SCCBL Hitter of the Year honors for their work.
Three more POWER alumni were drafted in rounds 11-40 on Saturday.
Charlie Madden, who was also part of the championship team in 2014, was selected by the Chicago White Sox. Serven's 2015 POWER teammates, Zack Davis and Tyler Wells, heard their names called by the Chicago Cubs and Minnesota Twins, respectively.
All in all, the POWER continued their rich tradition of sending players to the pros in the 2016 MLB Draft.