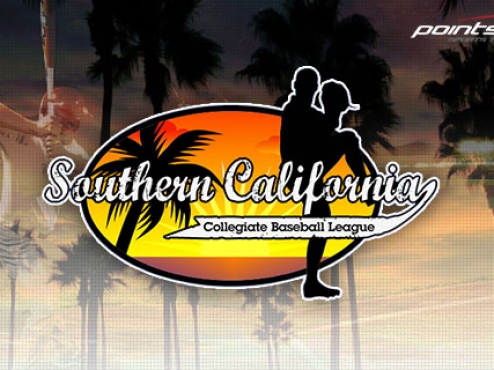 Pointstreak Sports Technologies Inc. announce a partnership with The Southern California Collegiate Baseball League (SCCBL) to provide the league with a complete stats package.
Utilizing enhanced real-time statistics deepens the connection with the league and its fans. No more waiting for post-game box scores as they can access player stats as they happen from anywhere, on any device.
"On behalf of the Southern California Collegiate Baseball League (NBC – affiliated Summer Collegiate League), I would like to say that we are very proud to finally be teaming up with Pointstreak," said Josh Fathollahi, Director of Marketing at The Southern California Collegiate Baseball League. "As the premier stat-keeping program in collegiate baseball, we felt this partnership was long overdue. We look forward to taking advantage of all of the resources that Pointstreak has to offer."
The speed of information in today's game is key and having access to statistical information in real-time takes the player development process to the next level. As they progress the stats platform creates a historical record that can be utilized well into the future.
"Pointstreak is excited to be the official real-time stats provider for the Southern California Collegiate Baseball League. The SCCBL is one of the most premier collegiate baseball leagues in the US, and we look forward to providing them engaging content for fans, players, coaches, and executives," saidNate Palango, Account Executive at Pointstreak.
Pointstreak is committed to providing the SCCBL with an elite stats platform and 24/7 support so their members have the best possible experience on and off the field.
ABOUT THE SOUTHERN CALIFORNIA COLLEGIATE BASEBALL LEAGUE:
The SCCBL is a 6-team, summer collegiate league based out of Palm Springs, California. It is the premier place for elite collegiate baseball athletes to come and work with top coaches as they hone their skills in anticipation of next season. The SCCBL season starts around the beginning of June and ends in late July. The SCCBL regular season is followed by the Home Run Derby and All-Star Game, as well as the League Championship Series. The SCCBL consists of the Palm Springs POWER, Inland Valley Buccaneers, San Diego Force, So Cal Bombers, Arroyo Seco Sentinel, and OC White Sox.