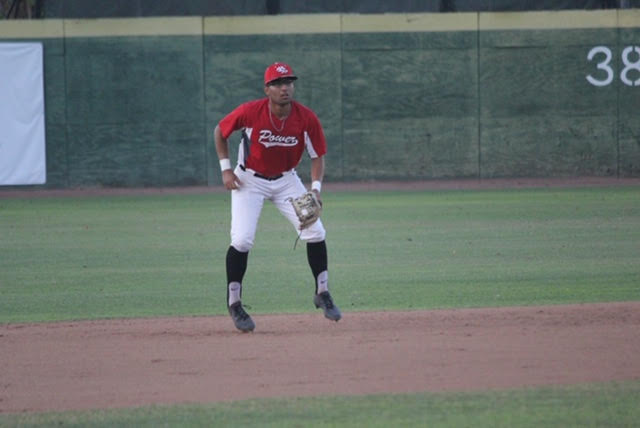 After the first two games of the series were very close and competitive, the Power had their way in game three. The Power had great pitching and a few big innings out of the offense to win 15-0. After the three game sweep over the Inland Valley Bucs, the Palm Springs Power continue to improve their franchise record best start to a season to now 21-0.
The Power had great starting pitching once again when Travis Booth stepped on the mound. Booth seemed to have his ways against the Bucs and set the tone for the rest of the pitching. Booth went six innings pitched, struck out 11 batters, and only gave up 3 baserunners the entire time. Booth now improves to 3-0 on the season with a .78 ERA and 34 strikeouts.
On the offensive end, everybody was getting involved. In the second inning Matt Sosa came up to the plate with the bases loaded and gave the Power a big boost. Sosa hit a two out, two RBI double. The Power would score two more and take an early 4-0 lead.
After that the Power never looked back and even got seven pinch hitters into the game including a big at bat for Trevor McKinley. McKinley got the chance to bat in the sixth inning with Peter Abinanti on third. McKinley took the pitch to the moon with a long home run over the right field wall. It was the exclamation point on a night that seemed like the Power had everything going for them.
The Power are back in action on Tuesday.  It is also $2 Tuesdays, where all bud and bud light pints are just $2 at Palm Springs Stadium. First pitch is at 7:05pm and the Power will be looking to go 22-0 to start the season when they take on the California Coyotes.
Fans can keep up with the Power by following us on Facebook, Twitter, and Instagram. All Games are broadcasted on Facebook Live.