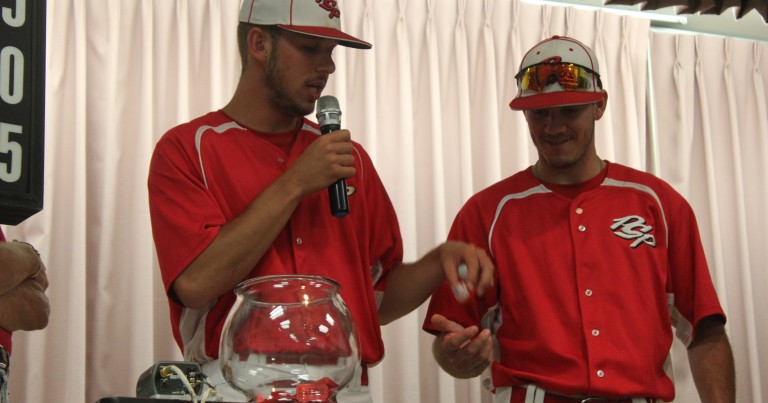 By Ryan Thies
PALM SPRINGS, Calif. – The Palm Springs POWER had a day off from games on Monday afternoon and some players reached out to help the Palm Springs community. Pitcher Jeremy Alderman and outfielder Miles Bice were among the players to help read out bingo numbers to the senior citizens at the Mizell Senior Center located close to Palm Springs Stadium.
The Mizell Senior Center has been serving the Palm Springs area for more than 40 years. The center focus on providing a healthy lifestyle through community participation.
"It feels like we accomplished something," said Bice after the community service.
This bingo event is the first of many opportunities that POWER players will have to reach out to the community all throughout the desert.
Ian Murray hosts a number of events at the Mizell Senior Center and he had plenty of stories to share about his memories at POWER ballgames. There was even a few bingo players dressed up in POWER gear. It certainly was a nice change of pace for the members at Mizell to see new faces, even for just simply reading off numbers in a friendly game of bingo.
The POWER are next in action tomorrow night at 7:05 P.M. when they host the Fresno Valley Bears at Palm Springs Stadium. You can listen to that game live on Team 1010 KXPS or on Team1010.com.