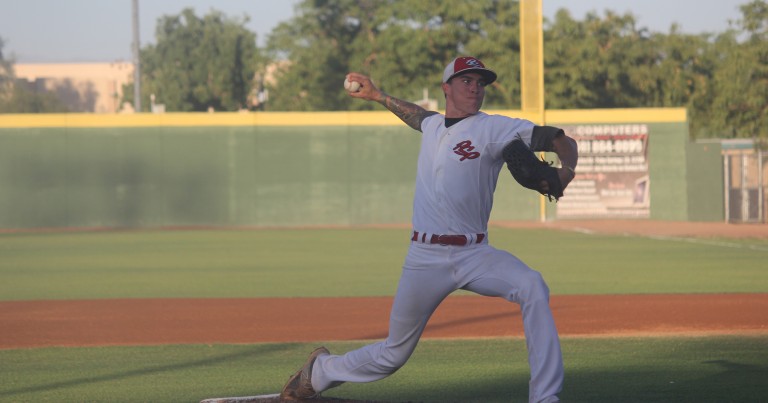 PALM SPRINGS, Calif.- Colby Schultz stepped to the plate in the bottom of the ninth with a runner at second and two outs with the season on the line.
"That's a situation you love to be in," said an ecstatic Schultz. "It was a 3-3 ballgame and I'm trying to do everything to get that run in."
He did exactly that by lining a Keaton Leach pitch into right field that scored Gilbert Sauceda from second and extended the POWER season for at least one night.
Sauceda was aware of the outfielders' positioning and knew he had to give everything to score the run.
"He hit the ball and I knew they (outfielders) were playing in and I was just going to run and try and score no matter what," said Sauceda. "It was a close play at the plate and I'm just happy I got in there."
Payton Lobdell pitched five strong innings and the POWER finally came up with a timely hit to win, 4-3.
Andrew Brown's two-run double put the POWER ahead 3-0 in the fourth inning but the Sentinels scored the next three runs to tie the ballgame. Gabe Gentner picked up the win in relief and improved to 3-0 on the season.
Tomorrow night is $1 Wednesday at Palm Springs Stadium and the game begins at 7:05 PM.