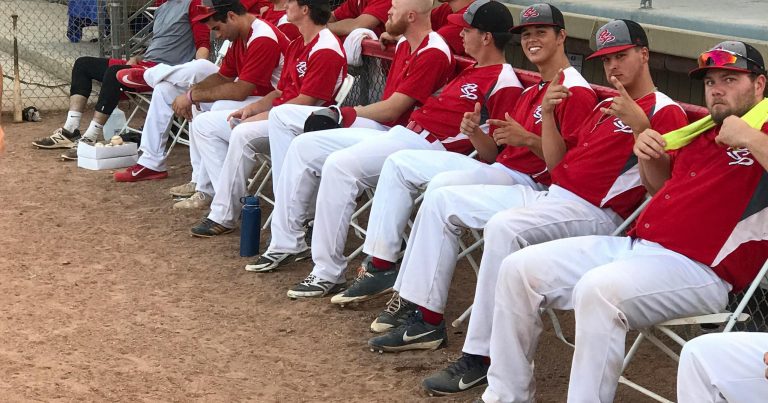 PALM SPRINGS, Calif. ~ The POWER got another strong outing from Saxon Andross (Cal State LA) and another outstanding offensive output, plating 14 runs against the Dovetail Bats to earn their 13th straight win on Friday night.
Andross' second start with the POWER got off to a rocky start when he gave up three straight hits to start the game and Bats' DH Abraham Valdez knocked them all in with a double. The POWER would pick up Andross though, scoring twice in the bottom half of the opening frame to draw the deficit to one run.
POWER first baseman Shunto Kamoshida led the offensive charge with three singles, including a two-RBI single in the sixth inning to keep Andross' win as the pitcher of record in tact. Tyler Williams (Lewis & Clark State), Brady Shockey (USC), John Mauldin (University of New Orleans), Casey Combs (East Texas Baptist University) and Landen Barnes (East Texas Baptist University) would all contribute with RBI's of their own.
Usual POWER outfielder Matt Green (St. Mary's College) found himself on the mound this evening, hurling two innings in relief, only allowing one single. Cameron Sepede (UNLV) came in to close out the ninth and the POWER were victorious 14-8.
SCCBL playoff seeding has been confirmed after the Inland Valley Bucs defeated the Riverside Bulldogs this evening, the POWER will play Game One of the 2018 SCCBL Semi-Finals on the road at Citrus College (time TBD). As for tomorrow, the SCCBL Home Run Derby and All-Star Game will take place at Palm Springs Stadium, with the Derby beginning at 6:00 PM. Gates will open at 5 PM.