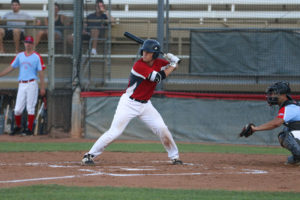 Palm Springs, Calif. – The POWER fought hard for their second win of the 2021 season, defeating the Long Beach Legends, 8-6.
The POWER led 6-1 after 3 innings, and after the Legends tied the game in the 5th inning, 1B Mark Kirkland delivered the go-ahead sac fly that proved to be the difference.
Hunter Holmes turned in a fantastic three-inning save, recording 6 strikeouts to close out the night.
Middle infield twins Cato and Casey Kleinman combined for 3 hits, 4 runs, and an RBI.
The POWER improve to 2-0 on the season and move on to face the Inland Valley Buccaneers on Wednesday. First pitch is at 7:05 pm.