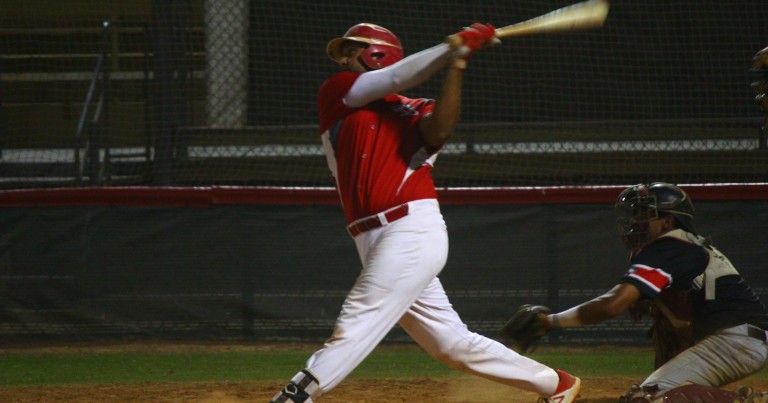 By Mark Cochran
The Palm Springs Power defeated the SoCal Bombers 13-4 Friday night at Palm Springs Stadium.
The win goes as the 500th franchise win for the Power. The Power who was founded in 2004 by current owner Andrew Starke have had an incredible run with seven SCCBL championships and now their 500th team win.
"The Power organization is a culture of winning," said Manager Casey Dill. "And I'm happy that I'm just able to be a part of it and bring my culture of winning to the table as well."
The Power put on a typical offensive performance that was lead by 2017 SCCBL Home Run Derby Champion Ryan Mota, who smacked his unprecedented 12th home run of the season.
"Just hunting fastballs," said Mota. "I'm trying to get barrels to the ball and hit it as hard as I can."
That home run doubles the previous record of six and Mota still has two more games to go.
Power starting pitcher Jacob Mesa gets the win going five innings and allowing only one earned run. He also pounded the plate for eight strikeouts and only two walks.
Third baseman Taylor Grace had a big night going 2-3 with two RBIs, two runs and a walk. Skyler Hunter also had two hits going 2-5 with three runs scored.
The Power look to continue their dominance Saturday night with game two against the Bombers. First pitch is set for 7:05 p.m. from Palm Springs Stadium.
Photo Credit: Clinton Cole