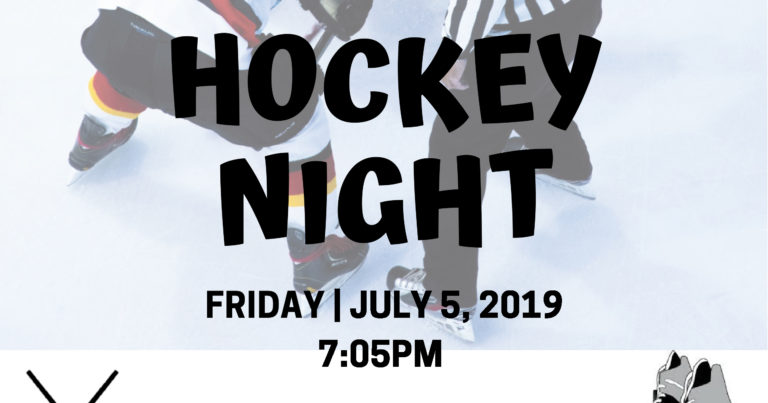 PALM SPRINGS, Calif. ~ Exciting times are upon Palm Springs, as the city has been selected by the ownership group of the new National Hockey League franchise located in Seattle, to be the home for the team's American Hockey League affiliate, which will begin play in 2021. The news was announced in conjunction with confirmation from the Agua Caliente Band of Cahuillia Indians. It was confirmed that plans are in place for a new 10,000 seat sports and events arena in downtown Palm Springs which will be built on tribal land.
To celebrate the good news, the Palm Springs POWER are proud to announce that on July 5, 2019 at Palm Springs Stadium, the POWER  will welcome all hockey fans and players to join us for Hockey Night at the ballpark. Fans wearing any hockey apparel, including jerseys, t-shirts, hats, or even equipment, will receive free admission to the ballpark to watch the Palm Springs POWER take on the Ventura County Thunder at 7:05pm. The POWER are currently 23-0 on the season, a franchise record, as they look to clinch their ninth Southern California Collegiate Baseball League Championship.
"Many of us here in the POWER office are hockey fans and players ourselves so we figured it would be fun to give back to the growing hockey community out here in the desert by inviting all of the hockey fans and the hundreds of adult and youth hockey players here in the Coachella Valley out to a game for a fun evening to celebrate the good news," said POWER Vice President Justin Reschke, who plays in a men's hockey league at Desert Ice Castle in Cathedral City.
The POWER are looking forward to hosting as many hockey fans and players at Palm Springs Stadium on July 5th for the promotion. For more information, visit www.palmspringspowerbaseball.com or call (760) 778-HITS (4487).