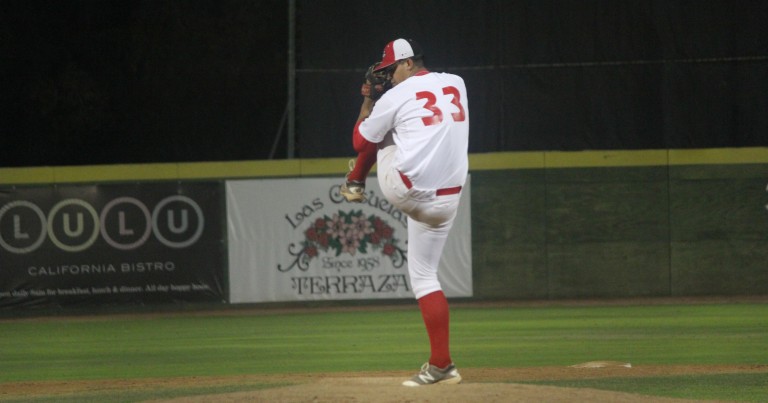 PALM SPRINGS, CA – The POWER kept their bats hot to start their two-game set against the Inland Valley Pirates by taking game one 12-1, courtesy of Willie Bourbon's (Northwestern) four RBI night at the plate.
The POWER improved to 3-1 on the 2016 summer campaign, following Bourbon's 4-for-5 night at the dish with two doubles and a home run, only a triple shy of the cycle. He took the Pirates' Conlan McKenzie deep to right-center in the sixth inning for his first homer of the year, and nearly had a second one in the eighth inning.
"I thought it was gone," Bourbon said regarding his eighth-inning double. "I thought I had it, but I think it was a curveball so I got less (velocity) on it. I know home runs are hard to hit in this park, we joke around that no one will ever hit one here so it was nice to get the first one out of the way."
Bourbon wasn't the only one tearing the cover off the ball in this game. Centerfielder Taylor Grace (Michigan State) went 3-for-5 with two singles, a double and an RBI.
The game started off strong with the POWER nearly batting around in the first inning, getting out to an early 4-0 lead which led Kyle Wade to hit the showers after only two innings of work.
On the other side of the ball, Matt Acosta threw six innings of three-hit ball to go along with eight strikeouts in a dominant pitching performance for his first win of the year.
The POWER have outscored their opponents 32-10 in their three victories this season, and will look to complete the sweep of the Inland Valley Pirates tomorrow night at 7:05 PST. Tomorrow is Family Appreciation Night brought to you by Jack in the Box, admission is only $1 for everyone!