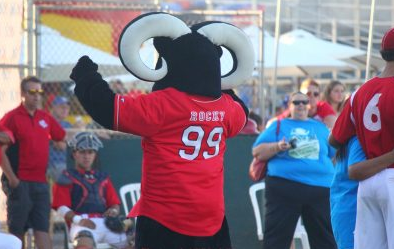 By Colin Fields
Palm Springs, Calif.
The POWER and So Cal Bombers played a back and forth affair that needed extra innings on Tuesday night. With the POWER trailing 8-7 in the eighth, Brady Shockey (USC) delivered a two out, two strike RBI-double to tie the score at 8-8. The POWER were thwarted in the bottom of the ninth when Matt Green's (Saint Mary's) bid for an extra base hit was robbed on a diving catch at the warning track in right field. The Bombers posted two runs in the top of the tenth and held on to hand the POWER their second loss of the SCCBL season.
Green led off the first with a double, eventually stealing home to open the scoring for the POWER. Dillon Sears (Western Illinois) and Shunto Kamoshida (Keio University) kept their place among the SCCBL league leaders in batting average with multi-hit efforts. Sears had a two-run triple in the second and Kamoshida doubled to set up the game-tying hit by Shockey in the eighth.
With Tuesday's loss, the POWER fall to 14-2 on the season and 3-2 in the SCCBL. Join us tomorrow night for another conference match-up when the Riverside Bulldogs come to Palm Springs Stadium for Family Appreciation Wednesdays. Gates open at 6PM with first pitch coming at 7:05 PM.