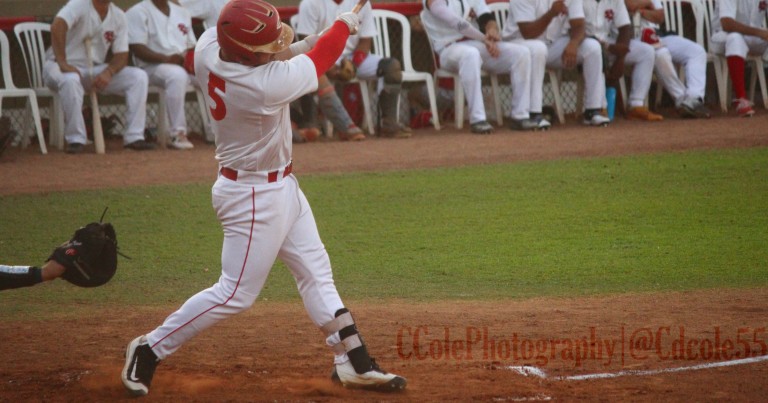 By Mark Cochran
The Palm Springs Power defeated the Southern Nevada Baseball Club 9-7 Wednesday night from Palm Springs Stadium on a walk-off home run by newcomer Tommy Bell.
Bell, a senior at Cal Baptist University, joined the team Tuesday night and got his first start Wednesday night against Southern Nevada. He went 2-5 with a triple and walked off the game with a three-run home run in the bottom of the ninth inning.
"He threw a slider on the last pitch," said Bell. "And he kinda left it up and in and it was a full count, so I was just swinging at anything close and not let the umpire make the decision. But I made good contact with it and put a good swing on it and it felt good.
The Power trailed 1-0 till the fourth inning and then after taking the lead, lost it again in the sixth. They would remain behind all the way till the end with an outstanding finish to the game.
Jacob Mesa (College of the Desert) started the game for the Power and threw five solid innings. He allowed only one unearned run and struck out eight.
The bullpen for the Power struggled. They gave up six runs and it wasn't until Bryan Menendez (UNLV) came in to pitch the ninth that they started to roll. He ends up with the win with another great inning facing only three batters and forcing an inning ending double play.
Justin Wylie (San Diego State), Cody Ducote (University of New Orleans) and Josh Falco (Chico State) all had multi-hit games and were big contributors to this all-around team win.
The Power will return Friday night to face the Woodland Hills Sparrows from Palm Springs Stadium at 7:05 p.m.